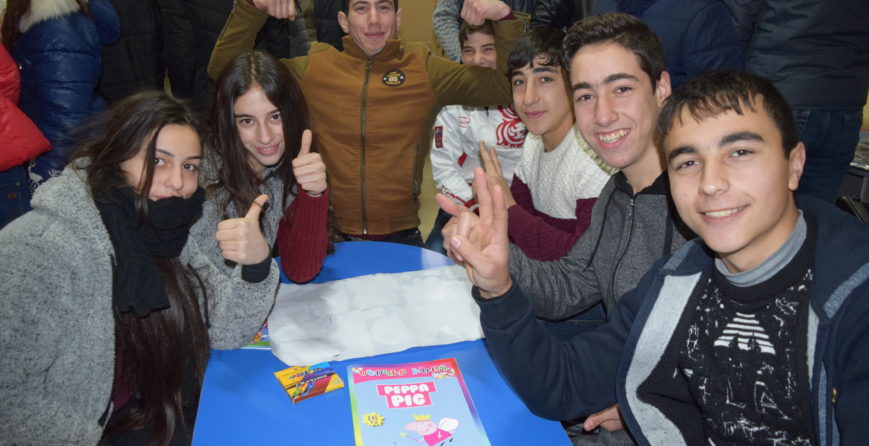 Completed
PARAVAKAR school playground-shelter
| | |
| --- | --- |
| Project Name | Playground shelter for Paravakar School |
| Location | Tavoush, Berd area |
| Project Description | Building a safe shelter with sanitary, ventilation, school and play furniture. |
| Project Status | To start as soon as funding is secured |
| Project Cost | $1940 |
| Funding raised | $1940 |
| Impact | To provide a safe environment for children and teachers attending the school. This will help to overcome their emotions and fear in emergencies. |
| Project Management | Pahapan Foundation will supervise the project to make sure its completion on time and it will be reported on web site. |
Background
Paravakar is cozy and small village in the Tavush Province of Armenia bordering Azerbaijan. Like many other villages of Tavush, the village of Paravakar has also endured danger and suffering due to frequent cease fire violations by Azerbaijan. On July 28, 2017 a soldier was wounded as a result of Azeri shooting. The repeated Azerbaijani gunfire along the state border has not caused the schools in Tavush in general and in Paravakar in particular to close their doors to students at the start of each academic year.
Need
Paravakar school has more than 215 children in attendance. In 2017  Paravakar local school has admitted 24 first-graders. The school needs a safe place, where children and their teachers can hide during frequent fire attacks. Thus the Pahapan foundation will build a safe playground-shelter and provide it with necessary facilities, equipment, furniture to make the place most comfortable and secure.
All labour will be employed from the village and the material equipment will be resourced from Tavoush helping to boost temporary jobs and the local economy.
The cost of the project is almost $ 2100 (1,008,000 Arm drams).
The sponsors of the shelter will be recognised in the special report of the "School Renovation Report" and it will be reflected in Pahapan Foundation website.
It will be our pleasure welcoming you for visiting the village and seeing the school you helped.