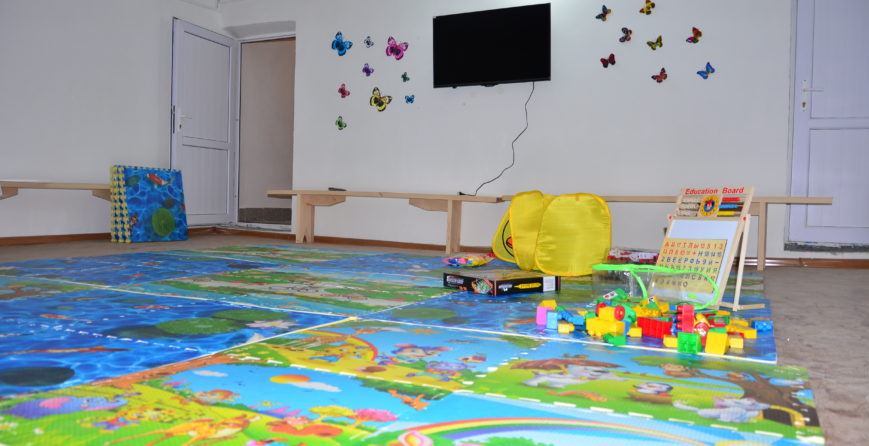 Completed
MOVSES village playground shelter
| | |
| --- | --- |
| Project Name | Playground shelter for Movses village |
| Location | Tavoush |
| Project Description | Equipment for existing basement to convert into a  playground   with a TV, fridge, furniture and games. |
| Project Status | To start as soon as funding is secured |
| Project Cost | $1800 |
| Funding raised | 1800, PROJECT COMPLETE and handed over to the community on Dec 26, 2018 https://www.youtube.com/watch?v=WhjnY08MF-0&feature=share&app=desktop |
| Impact | To provide a safe environment for children and teachers attending the school. This will help to overcome their emotions and fear in emergencies. |
| Project Management | Pahapan Foundation will supervise the project to make sure its completion on time and it will be reported on web site. |
Background
Movses, known as Mosesgegh, is a village in the Tavush Province of Armenia bordering Azerbaijan is one most often fired on by the Azerbaijani military. The village has a public school, a cultural house, library and a kindergarten with general population of about 2000 people as of census 2015.The village was subject to frequent fire attacks in 2016 when the adversary fired in the direction of crowded places of the village. The children were at the school playground when they were fired from a heavy machine gun, also the troops fired in the direction of the cemetery, where a lot of people were at a burial. After the ceremony, they fired at the cars, which were not damaged" as reported by the mayor of the village.
Need
Movses school built in 1980s has more than 129 children in attendance and 40 teachers. It has a large basement of about 70 sq meter repaired by municipality with assistance of ICRC (Interntaional Red Cross Comittee). The place needs to be transformed into a playground shelter by fixing the ventilation, provision of mats, books, toys, furniture, board games, TV, heater and a refrigerator. This will help to make the place most comfortable for children and their teachers while they will have to hide during frequent fire attacks, to reduce their stress and ensure their safety for generations.
The cost of the finishing and equipment of this playground shelter is about USD 1800 (860,000 Armenian drams).
PROJECT is COMPLETE and handed over to the community on Dec 26, https://www.facebook.com/messages/t/sona.avetisyan.125